WEX is a market leader in fleet mobility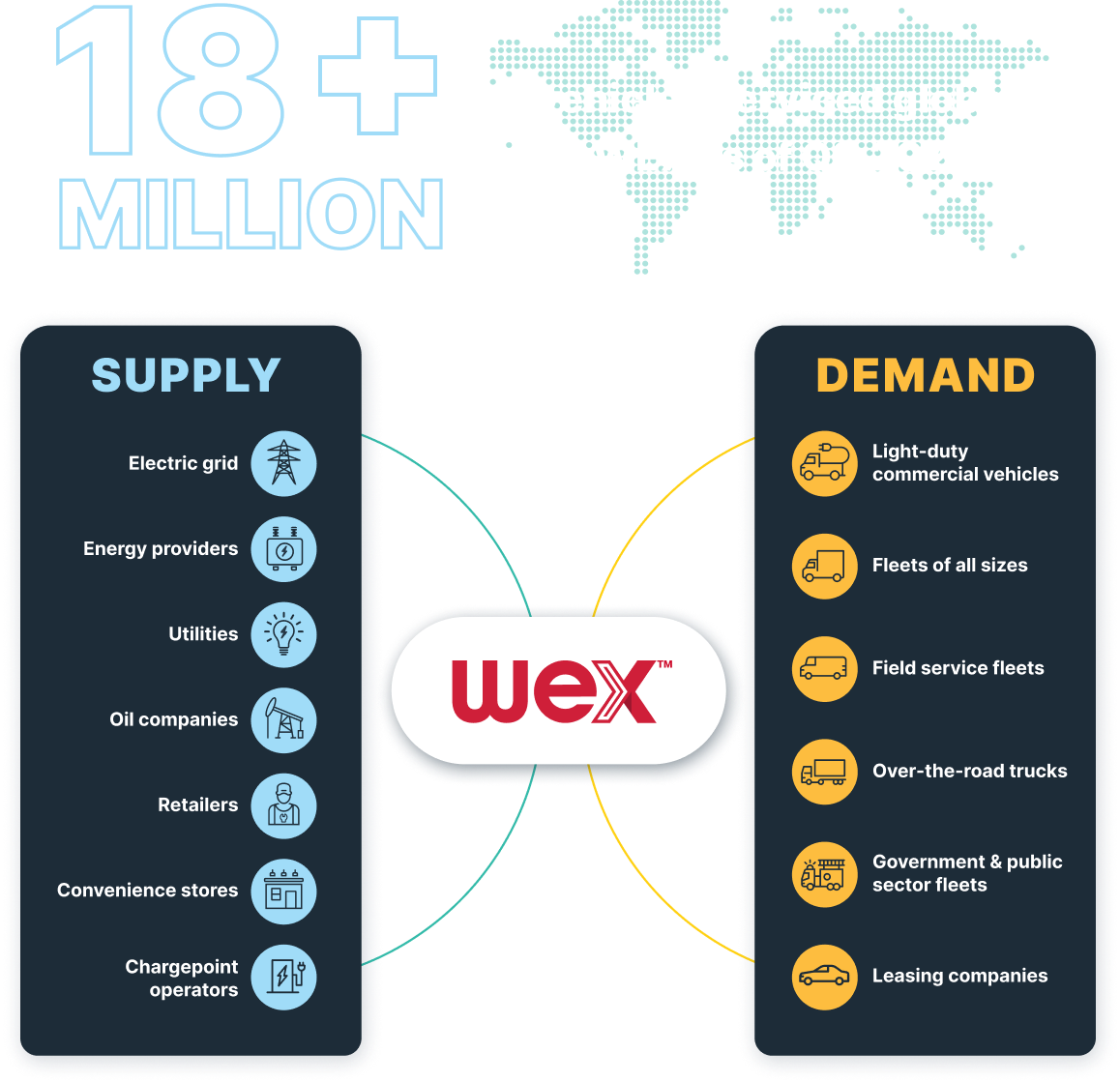 Already a trusted advisor to fleet mobility customers, including more than 18 million vehicles serviced globally as of Q2 2023, WEX Venture Capital is focused on leading the commercial EV transition, and helping WEX customers move toward a mixed fleet future.

"The investment from WEX Venture Capital is a major step towards our goal to be the number one design partner for electrifying fleets. With WEX's network and fleet software expertise, Chargetrip will be able to access new customers, benefit from WEX leadership's knowledge, and grow its North American presence."
— Gideon van Dijk, CEO and Co-Founder

"WEX Venture Capital is a great partner for ev.energy, giving us access to millions of fleet vehicles across the US and Europe. I'm excited about working with WEX to help fleet managers save thousands and reduce carbon emissions through the vehicle-grid integration of fleet EVs."
— Nick Woolley, CEO and Co-Founder
Why now is the time to engage in the energy transition
Facing climate change and fluctuating oil prices, WEX has engaged in the transition toward sustainable energy. A March 2023 Intergovernmental Panel on Climate Change report counsels that it is still possible to hold global warming to relatively safe levels, but accomplishing this will require: